ABOUT AGENCY
Why Choose Global Consultants?
Global ED Consultants is one of the leading visa consultants of district Faisalabad Pakistan.Global ED Consultants is providing Coaching of IELTS/PTE/Spoken English, Overseas Education,  Dependent Visa and Immigration services since 2010.
Global ED Consultants is committed and dedicated to provided true and up to date information to its prestigious clients globally. We have earned an unprecedented leadership and a solid reputation because of our valuable knowledge, expertise, wisdom, competency and Transparency internationally.
Global ED Consultants provide services for Overseas Education, Immigration, Spouse/Dependent and visitor visa services for Canada, UK, USA, Australia, New Zealand and Europe. Global ED have strong believe in shaping the career of our honorable clients with a trust, responsibility and care. Hundreds of clients have made a successful career abroad through Global ED Consultants.
Global ED Consultants is currently working and recruiting students for almost 450+ institutions from USA, UK, Canada, Australia, Ireland, Germany and Sweden. Our reliable partners ratify the services and practices we provide as being one of the education resource centers for them in Pakistan.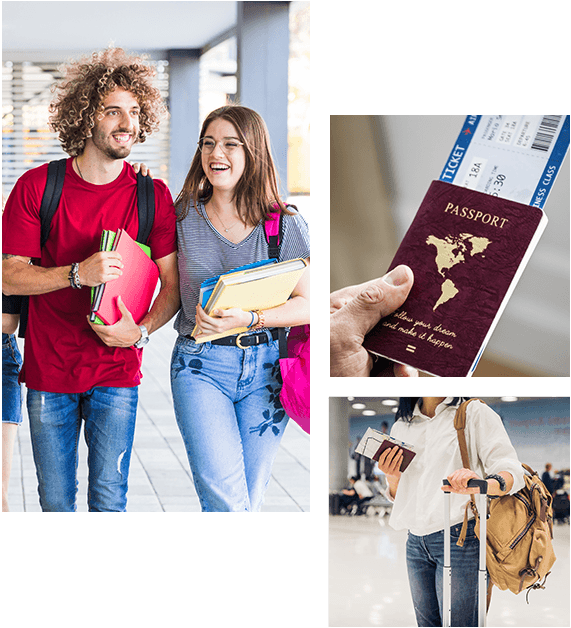 Mission statement
Our core mission is to guide students to get the best skills and high-profile educations, so that they could outperform in their professional careers after reaching the stage of intellectual and specialized capabilities from a well-known education system. Global ED Consultants is intended to deliver the best services, to gain the trust and confidence of students, and eventually could be known and recalled as – the finest overseas study services provider in Pakistan. That's why Global ED is Enormously focusing on the ways and means to achieve their international ambitions, where we could assist them to reach at their professional destination.